Wednesday, September 29, 2021 / by Raj Jaggi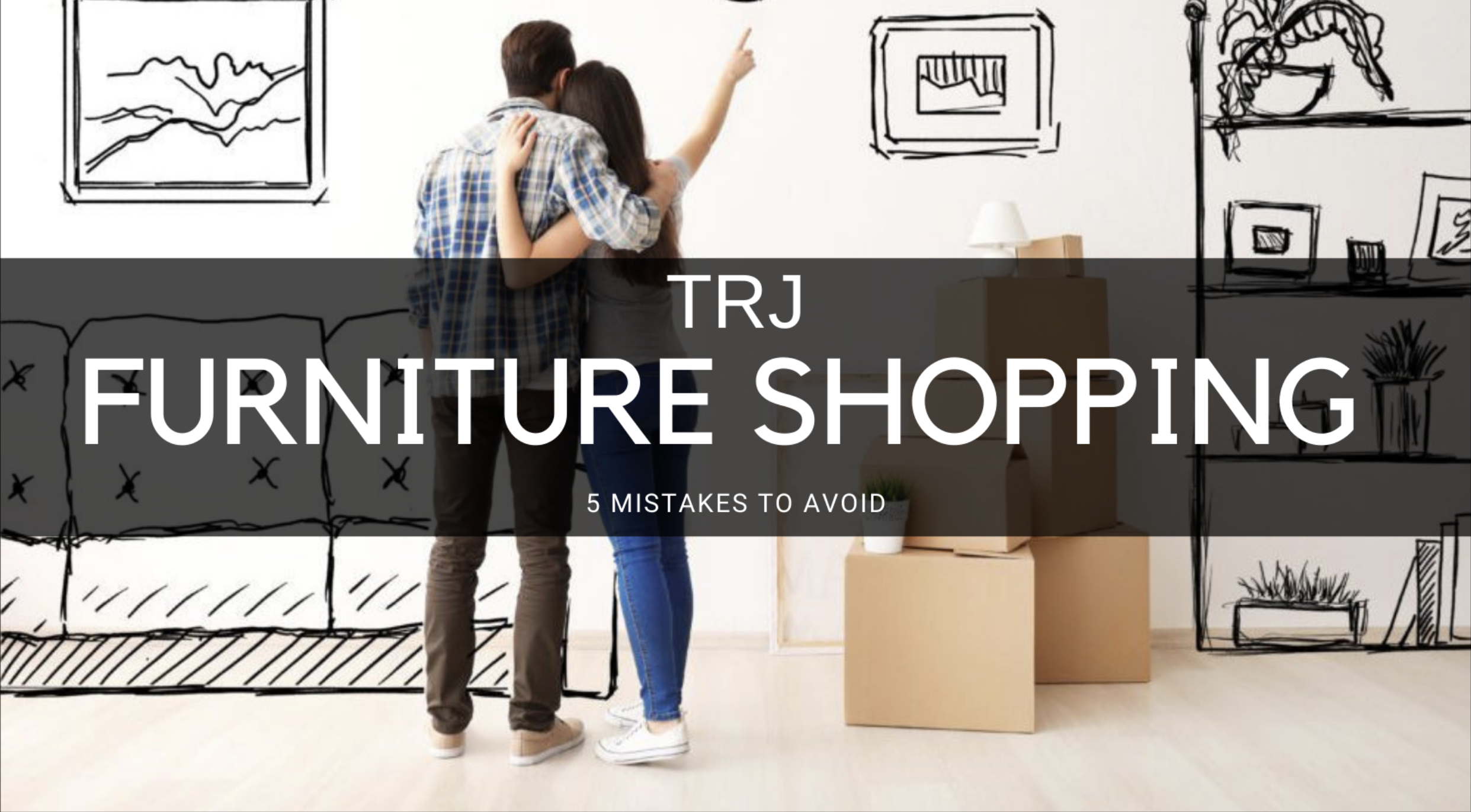 When you finally have that new home the next step is to furnish. As a homeowner, nothing is more exciting than shopping for new furniture. Particularly if you're a first-time homeowner with the freedom to fill your space with whatever furniture you desire.
But, before you buy something similar to what you saw online or in your favorite home design magazine to give your home that Pinterest-inspired aesthetic, keep in mind that furniture shopping requires planning, it can be stressful. It's likely the next big commitment you'll make after buying your house because you'll be utilizing the furniture for a long time, so it's a big deal.
Not to worry that's why we're here to help! Let's talk about 5 major blunders to avoid when furniture shopping. So you can make your dream home a reality. After all, we all want to end up with amazing things that will not only enhance the beauty of our homes but also make our lives easier.
1. Let's try to measure how much space we can take up before buying
You do not want to end up buying an expensive piece of furniture that arrives just in time to find out that it doesn't fit. This is the most common mistake homeowners make. Now before buying apply these steps: Take measurements of the height, width, and depth of the furniture and see if it will fit in the designated area you want it in. Also, check to see if it will fit through the room's doors and door frames, the small portion of the hallways, and even stairwells and elevators—anything you'll be carrying your new furniture through.
2. Not keeping lifestyle in mind when purchasing
Many new homeowners often fall into a trap of purchasing furniture without considering their lifestyle. Even if you choose the most stylish pieces for your home, if they don't fit your lifestyle or family situation, they may cause you problems. The biggest obstacles can be having kids or pets. In that case, you want to invest in durability rather than style.
3. Not thinking about a maintenance
Just like we addressed in the previous point, it's important to be realistic about the usual wear and strain of your furniture. This means you have to be prepared mentally and financially for the upkeep of your dream furniture.
4. Comfort over Style
There will always be an endless amount of new trends and styles. Just makes it easier to get carried away with home purchases. Put back that credit card and only buy what is needed. Avoid getting caught up in a piece's aesthetics, regardless of its appeal. The furniture you choose should be suitable for daily use, be comfortable, and serve the purpose for which it was designed, should be able to handle years of usage.
5. Impulse buys and stacking up at once
Don't rush into buying furniture just because you hate the look of your old furniture or all the empty spaces in your new home. Ignore the temptation, just know it's time to plan ahead. This way you won't overspend. This is the time where you combine all the advice you've been given and come up with steps that will suit your style and budget.
To sum up, consider your options, double-check the measurements, evaluate your lifestyle, inspect the fabrics, colors, or materials, and avoid impulsive purchases by taking your time. Happy shopping!
---