Friday, March 11, 2022 / by Raj Jaggi
If you're looking to buy a house right now, you're probably aware that there aren't many available. But what does that imply for you personally? As a buyer, you should be prepared to navigate a highly competitive market where homes sell quickly and receive several offers due to low housing availability and high buyer demand. According to Realtor.com:
"Homes also flew off the market at record pace as buyers put offers in the moment properties came up for sale…."
In a bidding battle like this, it's smart to do everything you can to get ahead of the competitors. That's because when you find a home and make an offer, you'll almost certainly be competing with other buyers. According to the National Association of Realtors (NAR) recent Realtors Confidence Index, houses are receiving an average of 3.9 offers today. In the last five years, we've seen the most offers in January (see graph below):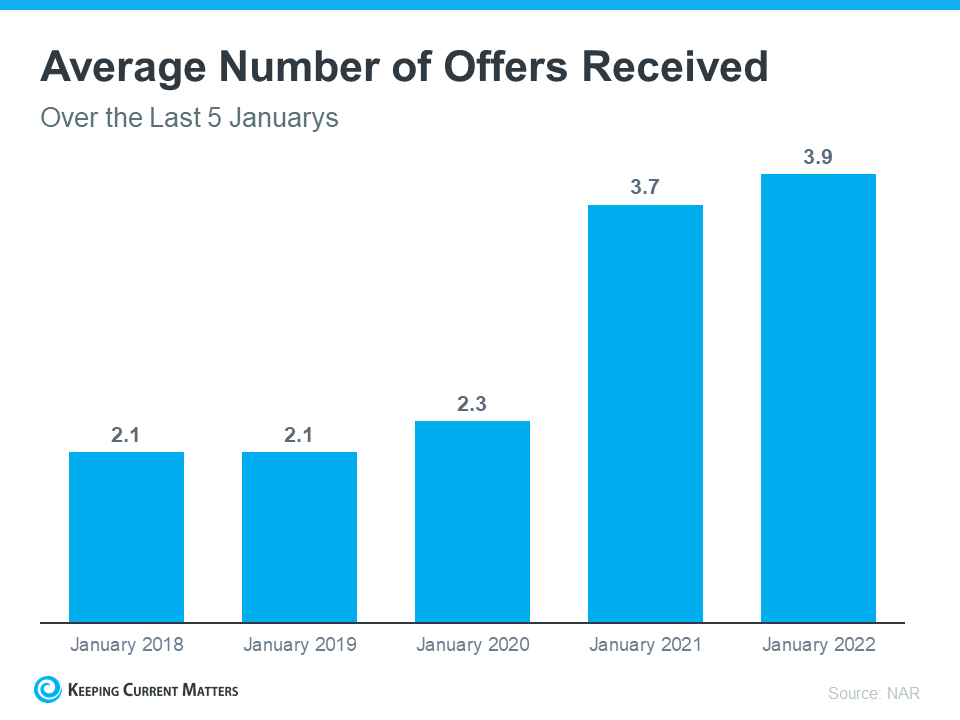 A skilled real estate counsel is essential for navigating bidding wars with several bids. They understand what has worked for other buyers, what sellers are looking for, and how to assist you in preparing an offer. Here are three-pointers to keep in mind to help you make the best possible offer.
1. Understand your numbers
Knowing your budget and what you can afford is crucial to your homebuying success. Working with a lender to get pre-approved for a loan is the greatest method to understand your figures. Pre-approval demonstrates to sellers that you're serious, which can give you an advantage. It's also worth noting that placing an offer at the home's asking price might not be enough. Today's homes frequently sell for more than their asking price. An agent can assist you in determining the home's market worth and what other properties in the neighborhood are selling for.
2. Be Prepared To Move Quickly ?
In today's competitive housing market, speed and tempo of sales are important variables. It's critical to keep on top of the market and be prepared to act quickly when homes are selling quickly. Your realtor will keep you informed about new listings and assist you in putting together the greatest offer possible as soon as you find the home you want to buy. ??
3. Make a firm yet reasonable offer ?
When you're competing with other offers, it's critical to start with your best offer. Use your agent's knowledge to help you craft a strong offer and to determine which levers you can pull to make your offer as appealing as possible. One possibility is to waive some of your contract's requirements (conditions you set that the seller must meet for the purchase to be finalized). Just keep in mind that there are some conditions you don't want to forego, such as the home inspection.
Conclusion
Whatever the case may be, your agent is your best bet for making an offer that stands out in a crowded market. If you're ready to get started, contact a real estate agent to learn more about what to expect as a buyer and how to get started on a successful house search.
---