Monday, September 20, 2021 / by Raj Jaggi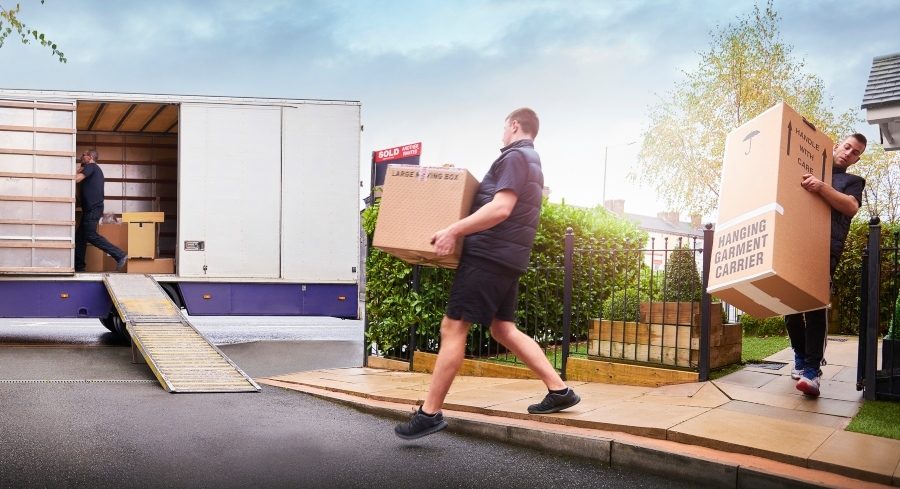 New homeowners, you are finally one step closer to enjoying your new home. We understand there's nothing more stressful than moving into the place. That's why hiring professionals to assist you with your belongings is a no-brainer, especially if you're making a long-distance move with bulky possessions to move. Choosing a mover on the other hand is difficult because there are thousands of quality services. It's a critical decision that might spell the difference between a successful move and a total disaster. That's why today we are going over 5 tips to help you make the process easier.
1. Is the company properly licensed?
The start of the checklist begins by ensuring that you hire a reputable moving company, meaning they are fully licensed. The good news is that it shouldn't be difficult to do so. All professional interstate moving businesses should have a United States Department of Transportation license number—their MC # and USDOT #—which should be published at the bottom of their home page. Similarly, the USDOT Federal Motor Carrier Safety Administration database can be used to look up the company's license number and even complaint history.
2. Referrals or Recommendations
DO YOUR HOMEWORK! It should be a rule of thumb to always ask for a recommendation or referral when it comes to the service industry. You want to hear what the previous customers have to say about their serivice. It's advisable to choose movers who have been in the industry for a while. Check to see if they have any letters of recommendation from previous clients. It's also easier to check for testimonials, reviews, and ratings on their website. There are also several forums and websites where people can share their experiences. Lastly, remember to ask friends and neighbors for referrals, word-of-mouth is still one of the most dependable ways to discover a reputable service.
3. Liability Coverage?
It is absolutely critical that you ask the company what their coverage option are. Why? well to ensure that your valuables are protected in the event of an accident that happens during the move. According to the FMCSA, interstate movers must provide two types of liability coverage: Full Value Protection and Released Value Protection.
4. What are their services?
When it comes to organizing your move, each moving company has its own menu of services from which to choose. Here's a rundown of some of the services they might provide:
- Furniture assembly/disassembly
With excellent, all-inclusive services these things are usually included by movers, but with smaller companies, you may need to confirm what services are included. Accessorial charges are another name for these services. So never assume you are being provided with these extra services, check and ask!
5. ADDITIONAL FEES!
Don't forget to inquire about possible additional charges after receiving your moving estimate and resolving any issues about which services the movers will cover. The last thing you want is to be caught off guard by a series of unexpected charges after the relocation is done.
---