Wednesday, October 6, 2021 / by Raj Jaggi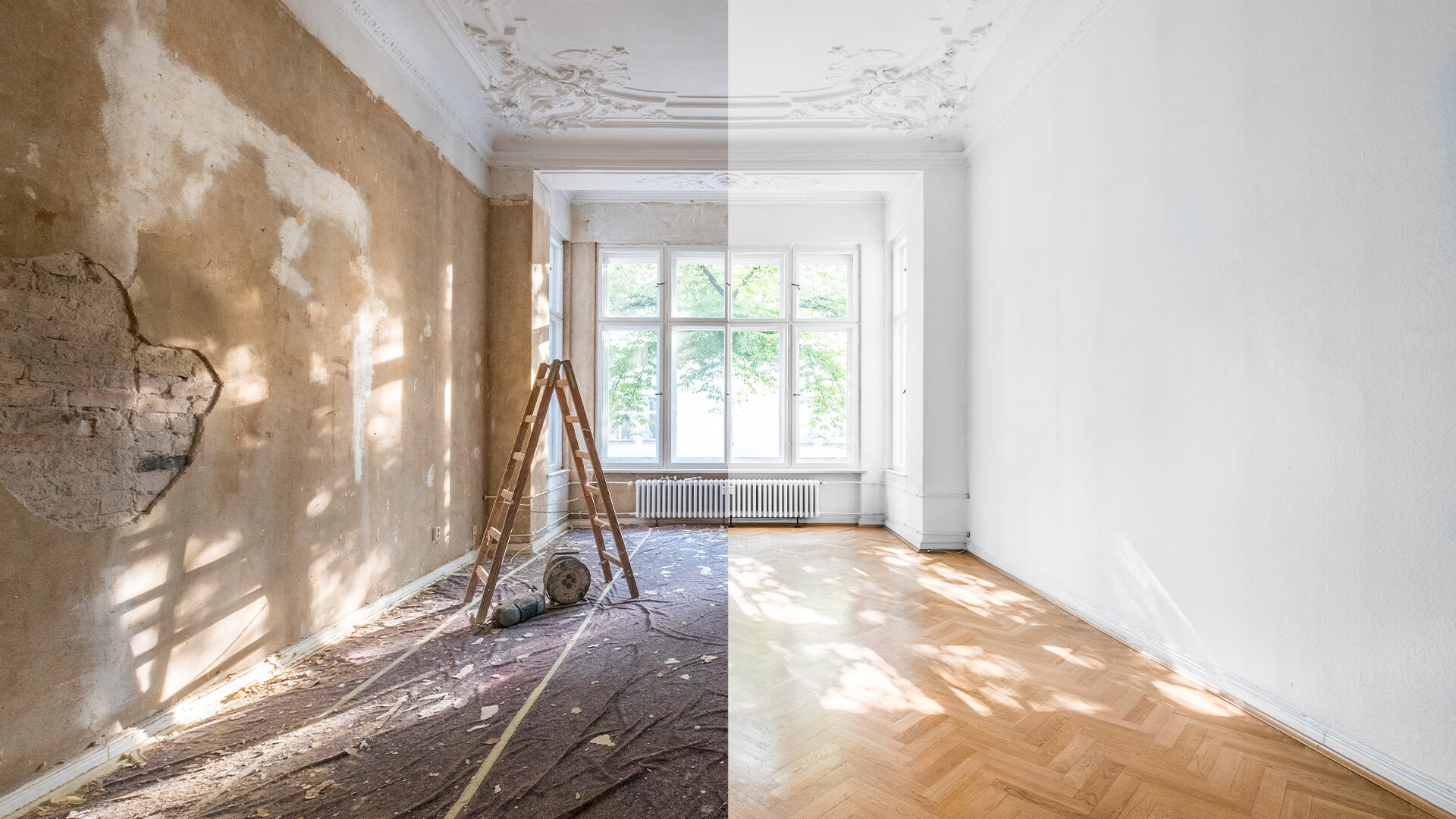 The biggest dilemma homeowners face when putting their homes on the market is whether or not to renovate before selling. Because every home seller wants to get the best price for their property, determining whether you should do any remodeling or upgrades to make your property more desirable to a bigger number of buyers is crucial. To solve this dilemma we're going to talk about 3 things you should consider.
1. Current Condition
All properties vary, some need major touch-ups because their outdated, others need a full renovation due to potential damage or just not being in style for the buyers. This is why it's crucial to analyze your home's current condition. There's little to no need to renovate anything if you own a move-in-ready house, and you can simply leave it up to the buyers. However, if it's in desperate need of repair, you might have to pitch in to make it more livable. Before you start renovating your property, think about its existing condition. You could be amazed at how well your home will sell in your local market. A professional pre-listing house inspection is a smart option so you can be informed of any potential issues, such as structural or electrical difficulties, mold, or pest control.
2. Market Conditions
If you live in a buyer's market, where there is a lot of inventory and a lot of houses for sale but not enough buyers, you might want to spend some time fixing up your home before putting it on the market. Buyer competition is high in a seller's market when there are many potential buyers but little available inventory, and you don't want to miss out on the opportunity to sell. Identifying which upgrades are truly necessary is the best line of action. You may do this with the help of a local real estate agent who can provide you with an accurate picture of current market conditions so you can see if you have an advantage.
3. Cost & Time
Consider the cost, time, and effort that any proposed renovations will take. Because prices may end up being higher than you anticipated, despite your diligent planning and budgeting. This is why you should think about whether the suggested improvements are worth it in terms of the market value of your home after the repairs are completed. Many sellers assume they will make a profit, but this isn't always the reality. Don't forget that renovations take time. Remodeling might not be the ideal option if you're in a hurry to sell. Instead, sell as-is or make little changes that will improve your property without breaking the bank.
---