Wednesday, February 16, 2022 / by Raj Jaggi
When you're selling something, you normally want to make the most money possible. This occurs when there is a high demand for an item with a limited supply. That time is now in the real estate market. If you're considering selling your home this year, there are two compelling reasons to do so now.
1. There is a lot of demand.
This Winter, according to a recent report in Inman News:
"Spring, the hottest time of year for homebuyers and sellers, has started early, according to economists. . . . 'Home shopping season appears to already be in full swing!'"

They aren't the only ones who believe that purchasers are already out in force. ShowingTime's statistics provided last week backs up this claim. The ShowingTime Showing Index measures the average number of monthly buyer showings on active residential properties and is a very accurate predictor of current and future buyer demand patterns. The most active December in the last five years, according to the current index (see graph below):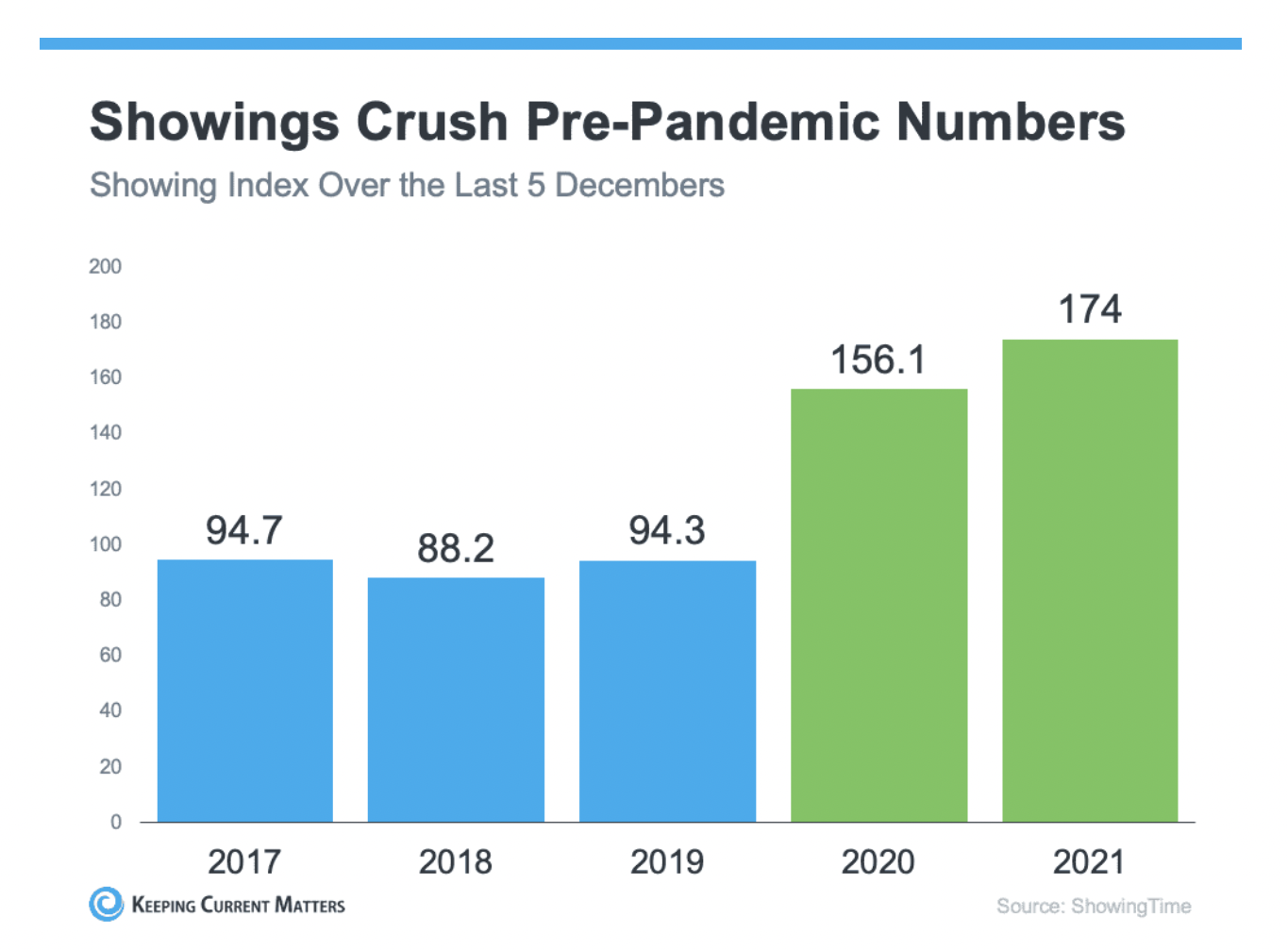 Buyers are especially active this winter, according to the data. Last December, which was already a stronger-than-usual winter, witnessed even more showings than December 2020. Also, keep in mind that you want to sell anything when there is a high demand for it. That time has here.
2. There is a shortage of housing.
Realtor.com publishes data on the amount of active residential real estate listings per month (listings currently for sale). The current monthly number, according to their most recent report, is the lowest we've seen in any January since 2017 (see graph below):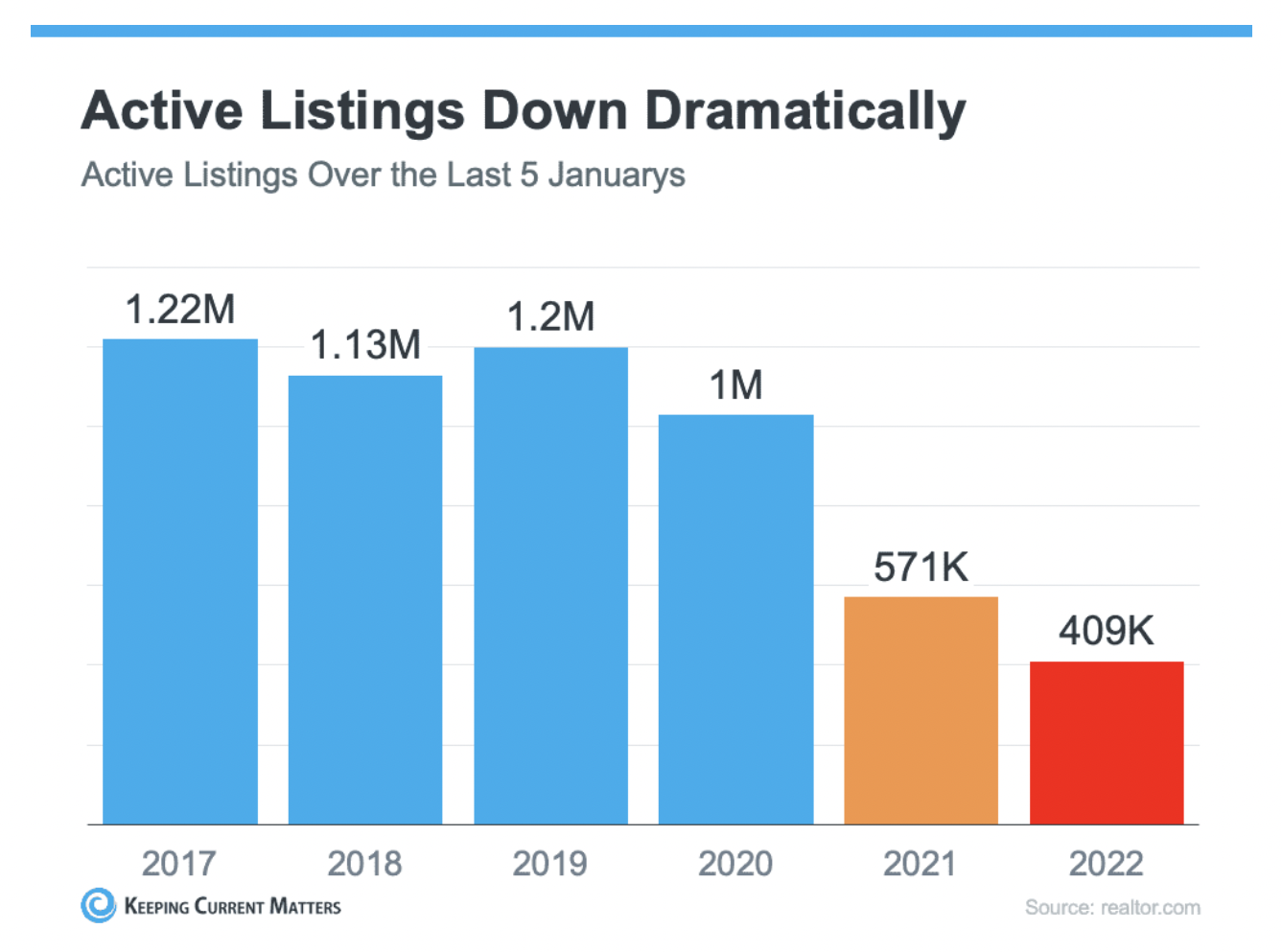 Also, remember that the greatest moment to sell an item is when there is a limited supply. This graph clearly demonstrates how scarce housing is today.
Home Sales Are at a 15-Year High Despite a Historic Low in Supply


Existing-home sales totaled 6.12 million in 2021, according to the latest Existing Home Sales Report from the National Association of Realtors (NAR), the highest annual level since 2006. This indicates that the market is hot, and homeowners are in a fantastic position to sell today, given the high volume of sales.
NAR also calculates the current month's supply of inventory to report available listings. They go on to say:
"Months' supply refers to the number of months it would take for the current inventory of homes on the market to sell given the current sales pace."
The current supply of 1.8 months is the shortest ever recorded. The following graph shows the December numbers for the last five years: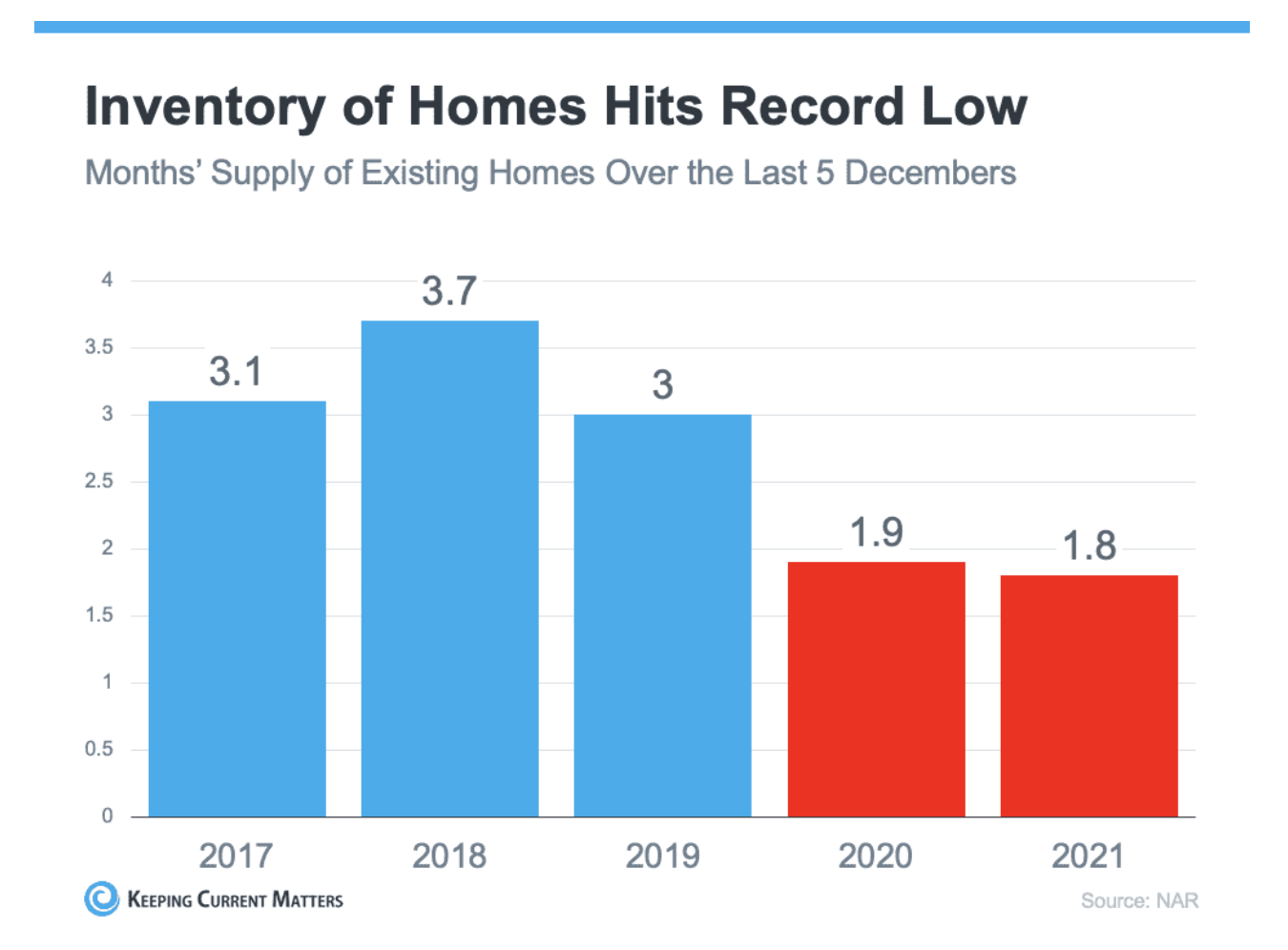 Right present, the buyer-to-seller ratio favors homeowners to a greater extent than at any other period in history. There is a lot of buyer demand, but there isn't a lot of supply. As a result, you have a fantastic opportunity as a vendor.
Conclusion


If you believe that the greatest time to sell is when demand is strong and supply is low, talk to a local real estate agent about listing your home today.
---