Wednesday, March 2, 2022 / by Raj Jaggi
[INFOGRAPHIC]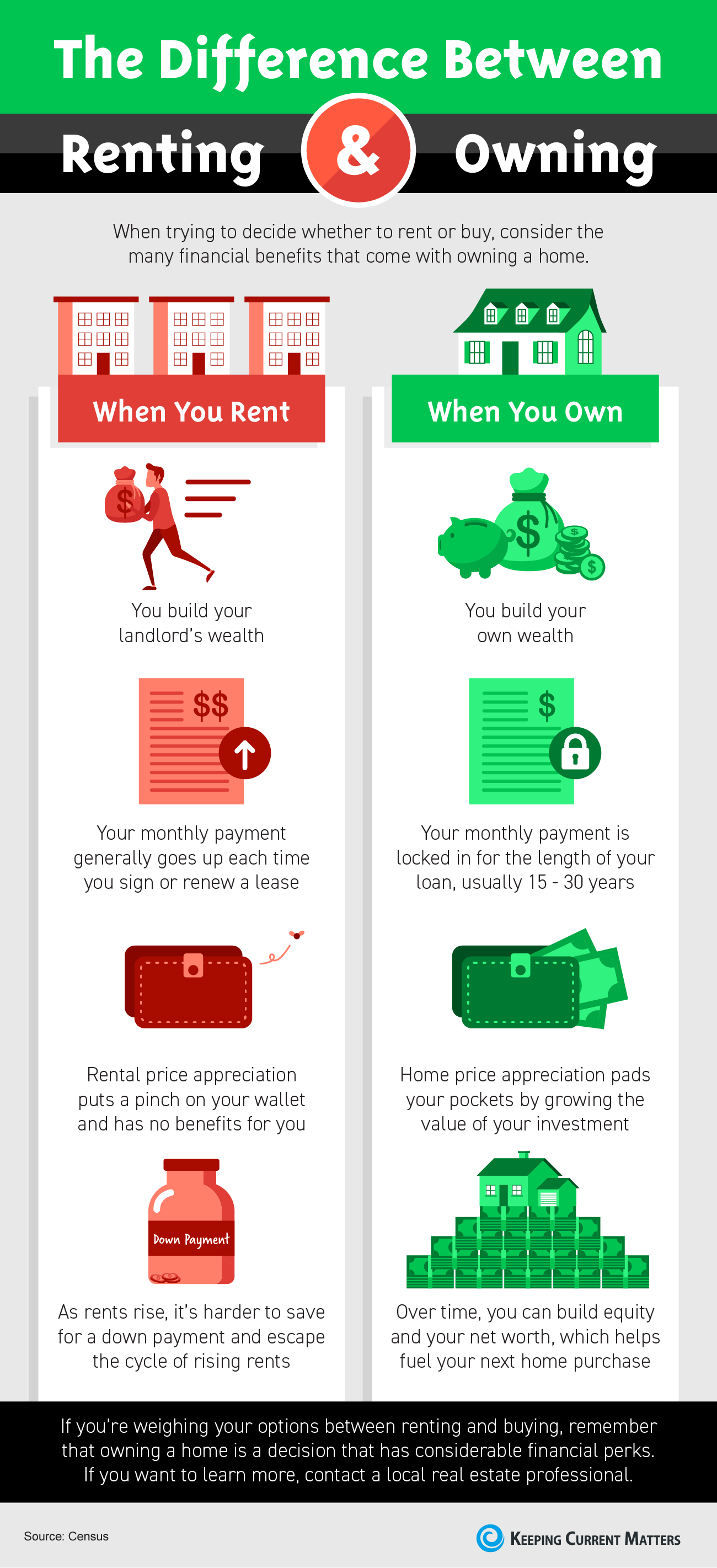 Some Key Points
Consider the various financial advantages of owning a house when determining whether to rent or buy.

As a renter, you contribute to your landlord's wealth while also dealing with escalating expenditures. You can create your own net worth as a homeowner and lock in your monthly payments for the life of your loan.

If you're considering your alternatives, keep in mind that buying a home comes with a lot of financial benefits. To learn more, contact a local real estate agent.
---