Monday, January 31, 2022 / by Raj Jaggi
Many experts predicted that the home price spike would decrease in the fourth quarter of 2021 after nearly two years of double-digit increases. However, according to CoreLogic's newest Home Price Insights Report, while prices may have plateaued, appreciation has not slowed. Year-over-year appreciation is depicted in the graph below for the year 2021. The data for December has yet to be released.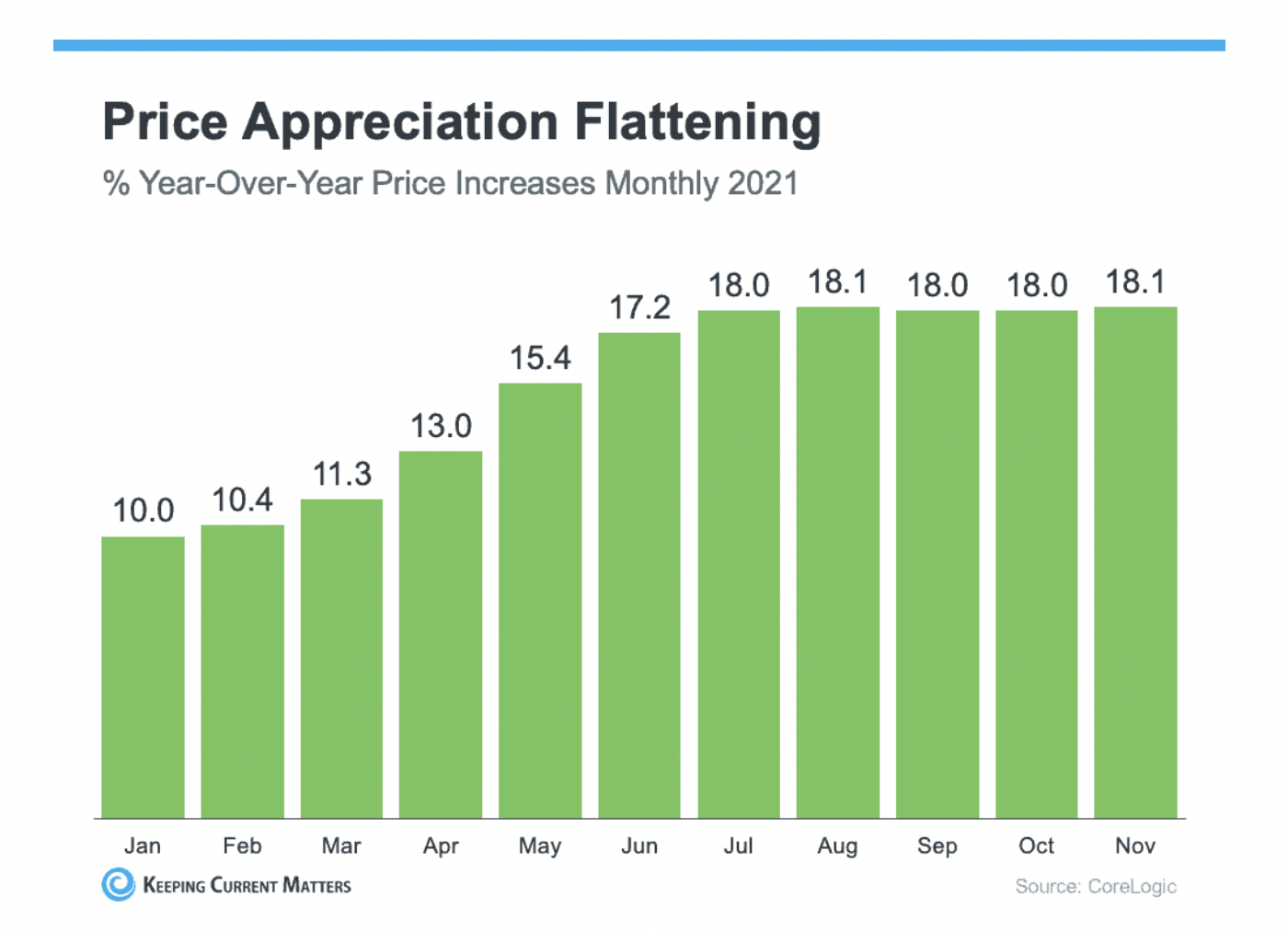 Over the last five months, appreciation has stayed stable at roughly 18%, as shown in the graph.
Furthermore, the latest S&P Case-Shiller Price Index and the FHFA Price Index both show a little decrease from the same period last year – although not to the predicted degree. They do, however, both point to ongoing high price growth across the country. According to the FHFA, double-digit appreciation was nevertheless seen in all nine regions of the country. According to the Case-Shiller 20-City Index, all 20 metros saw double-digit gains.
Why haven't we seen the more dramatic deceleration than many predicted?
Experts predicted that the quantity of home inventory will rise in the second half of 2021, while buyer demand would fall, as it does every year later in the year. Given that all price is influenced by supply and demand, it appeared that appreciation would decline in those circumstances.
Buyer demand, on the other hand, did not slow as much as projected, and the number of available listings decreased rather than increased. The graph below shows the number of available listings for sale each month, including the reduction in listings towards the end of the year, using data from realtor.com.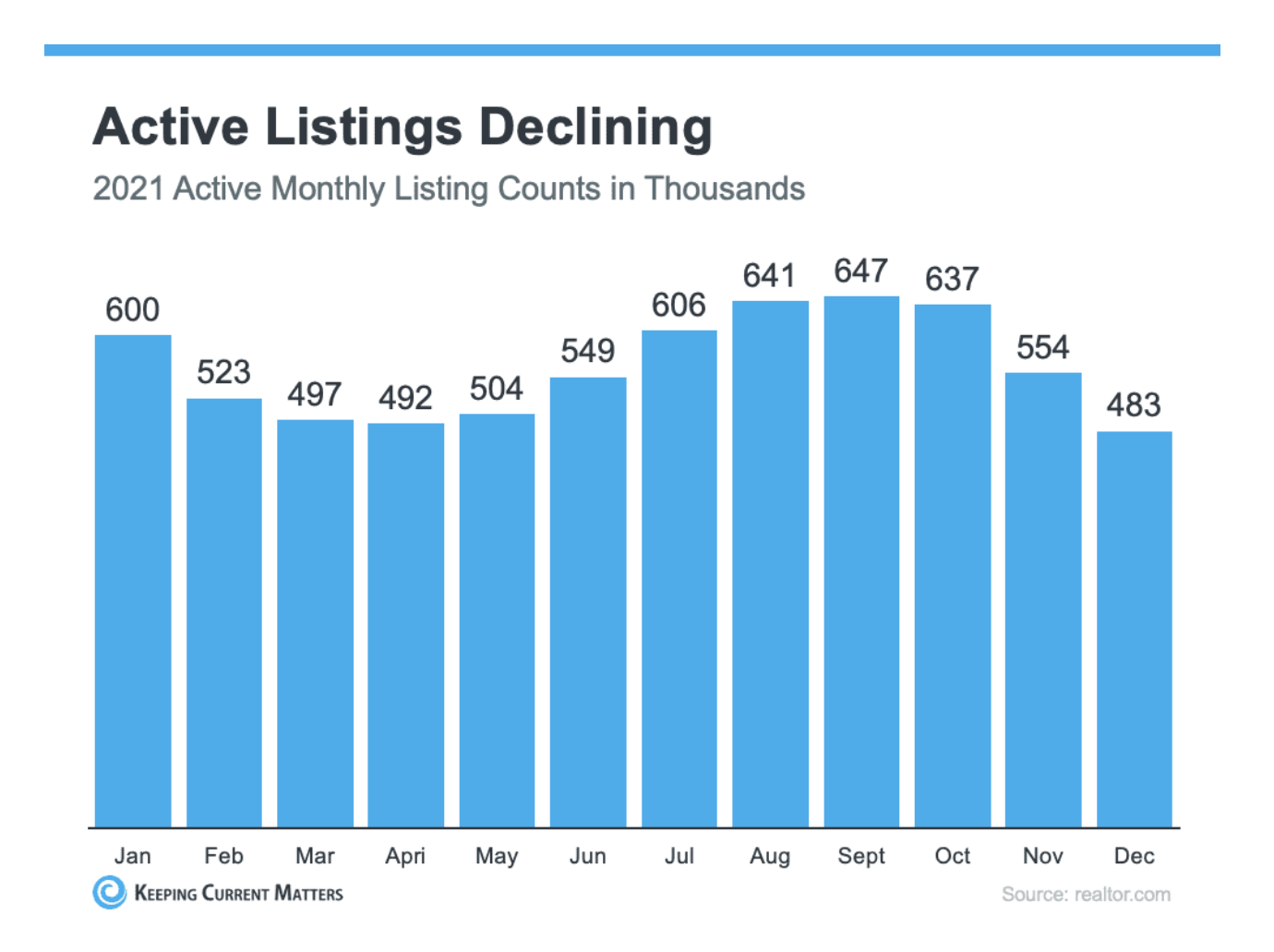 The following are 3 reasons why the number of active listings did not rise as expected:
1. As the forbearance program comes to an end, there hasn't been a rise in foreclosures.
2. Due to supply chain issues, new construction has slowed significantly.
3. Many people felt that after the panic over the pandemic subsided, more people would put their homes on the market. Those fears, however, have not vanished. According to a recent story released by com:
"Before the omicron variant of COVID-19 appeared on the scene, the 2021 housing market was rebounding healthily from previous waves of the pandemic and turned downright bullish as the end of the year approached. . . . And then the new omicron strain hit in November, followed by a December dip in new listings. Was this sudden drop due to omicron, or just the typical holiday season lull?"

Nobody knows for sure, but it appears to be a possibility.

In conclusion, Home price appreciation may decrease in 2022. (or even stop). However, based on supply and demand, a sudden or deep recession is unlikely.


---